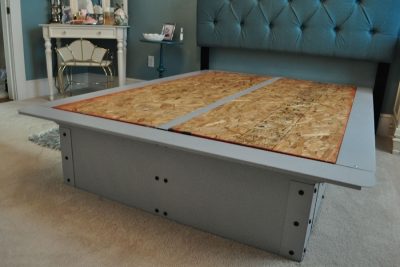 At Lifetime Pedestal, a Denver bed frame company, we care about your health and want you to get "a good night's sleep" every night. Our honesty, integrity and hard work guarantee your complete satisfaction. In fact, we insist upon it by providing you with a 30 day home trial for each bed frame as well as a 10 year warranty. That's how much we believe in our products and value your experience. 
Our goals have always been to produce the best products at the lowest price possible, and never to have a dissatisfied customer! The "Lifetime" in Lifetime Pedestal represents the well-made quality of our bed frames as well as our commitment to serve you throughout your and our lifetimes.
We value our relationship with you. Our business is based in Denver and was built on
the highest principles, on which we have never, nor will ever compromise. 
A Denver Bed Frame Company
The Platform Bed Frames are each handmade with thick 2″ steel all around, and available in 6 different colors and 4 sizes. Because their strong slats and solid base provide a heavy-duty foundation on their own, our Platform Bed Frames don't need the support of box springs; they are actually made to be used with only a mattress. That's one less thing for you to worry about on your journey to better rest!
Our Denver bed frames will support you and your memory foam, spring, or hybrid mattresses without wobbles or squeaks. These platform beds are sure to be the most well constructed, not to mention the best looking, beds you will ever own.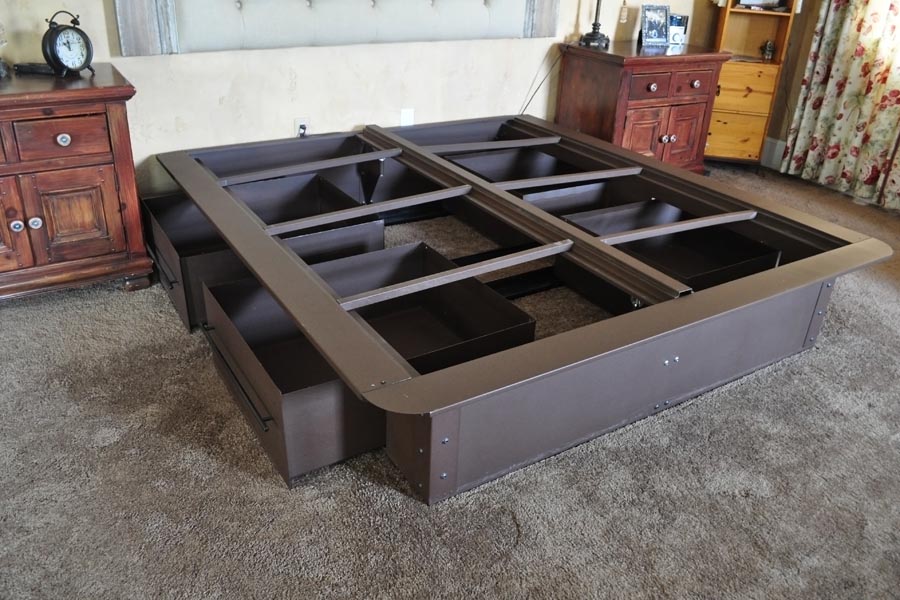 Affordable bed frames don't need to look cheap or be low-quality. In addition to their sturdy construction, our Platform Bed Frames are designed to elevate any room they are placed in. The steel bed frames create a unique and modern flair that is sophisticated, yet simple.
The matte finish on our bed frames can also easily be styled to make it yours. You can dress them up, dress them down, add frills and fancy or simple and contemporary. Whatever look you envision for your bedroom, our steel bed frames are timeless and will blend right in! 
Owning furniture that serves multiple functions is a bonus that can save you space and money. That's why all our Denver bed frames are also available with spacious and strong pull-out drawers to meet your storage needs.
The storage area under our platform bed frames will make use of the valuable space under your bed, making it easier for you to move around your bedroom. 
It can seem impossible to find bed frames that are functional and attractive as well as economical, but the Platform Bed Frames at Lifetime Pedestal are all three, making them the best of Colorado bed frames.
The bed frames come disassembled for convenient transportation, but assembly is quick and easy when our bed frames arrive. It can be done alone by one person, so there's no reason not to buy our bed frames and get more comfortable sleep! Invest in quality rest for your lifetime.